Tabbouleh has been one of my favorite salads since I was a child. It is fresh, vibrant, and savory. Tabbouleh is a traditional Middle Eastern specialty that consists of parsley, tomatoes, onions, couscous, and garlic. All the ingredients are finely chopped and combined. They taste best the next day or even a few days later. It takes a while for the parsley to wilt and really take on the flavors of lemon, garlic, and onion.
Most of the time, I see other people making tabbouleh as a grain salad with just a little of the veggies. The kind that I grew up with has very little grain in it and is mostly parsley. I like to use both flat parsley and curly. I like the contrast in texture.
This is a great summer salad because all of the ingredients are available at the farmer's market. Plus, it is cool and refreshing to go along rich, grilled main dishes. It is light and zesty. Perfect for your next barbecue or for your father's day cookout.
Tabbouleh
Prep Time: 20 minutes
Keywords: raw appetizer salad side summer
Ingredients (6-8 servings)
juice 2 lemons
2 cloves garlic, minced
1 bunch flat parsley, chopped
1 bunch curly parsley, chopped
3 plum tomatoes, chopped
1/2 cup prepared couscous
salt to taste
Instructions
Combine all ingredients in a bowl. Allow to sit in the refrigerator overnight. Serve cold.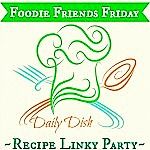 Tags: fast and easy, make ahead meals