Each week, I make a valiant effort to eat enough vegetables. I fill our grocery cart with fresh fruits and vegetables, herbs, whole grains, and beans. We always have tons of ingredients with very little prepared food after a trip to the grocery store. As we stand in line, I look longingly at the carts filled with the delicious foods that I never buy. I don't buy them because I know what is in those foods, but still, snacks are yummy.
In order to have pre made food at our house, I often find a way to have lots of those vegetables ready to eat. That means roasting. I fill two large baking sheets with vegetables and bake at 450 for about 20 minutes until they sizzle and are tender. Then, I coat them in salt and perhaps some herbs or seasonings and store in a big container for use during the week. Roasted vegetables make a quick meal or snack and are much healthier than all those things I ogle in other carts.
The other thing that I like to do is cook some brown rice in the rice cooker. For Christmas, we got this rice cooker. It is probably the most used appliance right now. I like to flavor my rice. For this recipe, I add coconut milk and red curry to the rice in lieu of some of the water. At the end, I add chopped cilantro, red chili oil, a tiny bit of soy sauce, and some coconut extract to amp up the coconut flavor.
Then, I pile roasted shrimp, roasted vegetables, chopped cilantro, peanuts, and avocado for the most delicious, healthy meal. It is a great weeknight meal, especially if you have some roasted veggies and shrimp in the fridge.
Red Curry Coconut Rice with Roasted Shrimp and Vegetables
Prep Time: 20 minutes
Cook Time: 1 hour 40 minutes
Keywords: roast
Ingredients (2-4 servings)
For the Rice
2 Servings Rice
1/2 can coconut milk
1/4 cup red curry paste
1 teaspoon soy sauce
1 tablespoon chopped cilantro
1/2 teaspoon red chili oil
drop coconut extract
For the Shrimp
1/2 pound raw shrimp
2 teaspoons olive oil
pinch salt
For the Roasted Veggies
peppers, sliced
onion, sliced
mushrooms, sliced
carrots, sliced
green beans
For the Bowl
Shrimp
Rice
Veggies
pineapple
chopped cilantro
peanuts
avocado, sliced
Instructions
For the Rice
Add rice, coconut milk, and red curry to the rice cooker. Add remaining amount of water for the rice you are cooking (according to cooker directions).
When cooked, add oil, coconut extract, soy sauce, and cilantro. Stir t combine.
For the Shrimp
Coat shrimp in oil and salt. Bake at 450 for 3-6 minutes until pink.
For the Roasted Vegetables
Cut vegetables into bite-sized pieces. Coat with oil and place on a baking sheet. Roast at 450 for 20-30 minutes or until they reach desired tenderness. Salt to taste.
For the Bowl
Place all ingredients in a bowl with your favorite toppings and amounts.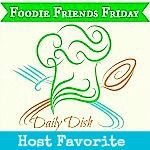 Tags: fast and easy, make ahead meals