You know what is so tempting about enchiladas? It is the melty cheese and the delicious filling. As I was eating these enchiladas, I could not believe how good they were. I confess that I am in love with cheap Mexican American food. I know it is not authentic. Sometimes it is not even good. I just love it. I like the authentic stuff, too but man do I love crapy "Mexican" food. This is way better than that.
These are excellent leftovers. So, you can make them in advance and reheat them for lunch or dinner. I like to eat them with some beans.
If you make some shredded beef, make sure you make these with the leftovers.
Red Enchilada Sauce
Prep Time: 10 minutes
Cook Time: 10 minutes
Keywords: simmer
Ingredients (Enough sauce for 10 enchiladas)
2 tablespoon olive oil
2 cloves garlic, minced
3 tablespoons flour
3 tablespoons chili powder
1 teaspoon cocoa powder
1/2 teaspoon smoked paprika
2 tablespoons pureed chipotle in adobo
14 ounces tomato sauce
2 cups water
Instructions
In a small sauce pan, heat oil on medium heat. Add garlic and cook for 30 to 60 seconds. Whisk in flour and cook 1-2 minutes. Add spiced and cook an additional 30 seconds.
Add tomato sauce and water. Simmer until it thickens. Use with enchiladas.
Shredded Beef Enchiladas
Prep Time: 30 minutes
Cook Time: 20 minutes
Ingredients (10 enchiladas)
10 flour or corn tortillas
1/2 cup vegetable oil
2 cups red enchilada sauce
1 cup brown rice
1 cup shredded beef
6 ounces monterey jack cheese, shredded
Instructions
Set up a station for making the enchiladas. Grease a 9×13 glass baking dish. Preheat the oven to 400 degrees.
In a wok or deep skillet, add the oil. Heat on high. When the oil is hot, add one tortilla for a few seconds. Flip and fry an additional few seconds just to soften the tortilla. Immediately remove and set in the warm enchilada sauce.Submerge the tortilla in the sauce and remove from the pan. place a spoonful of carnitas and a spoonful of rice on the tortilla. Roll and place in the 9×13 baking dish. Repeat with all 10 tortillas.
Pour remaining sauce over the enchiladas. Top with cheese. Bake for 20-30 minutes until brown and bubbly. Serve immediately .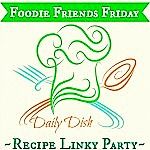 Tags: make ahead meals