Pizza dipping sticks just feel like Friday night to me. I grew up going out for pizza on Fridays. Often we went to Pizza Hut where I longed to order breadsticks. They were my favorite. Most of the time we had Super Supreme Pizza (eeww olives!). I spent TONS of time picking stuff off of my pizza so I could have something plain. Over the years our pizza habits changed and we started to go to Pizza Joe's more and Pizza Hut less. Pizza Joe's is a local pizza chain that serves rectangular pizza that is oh so good and fresh. They still make my favorite pizza but, what I really love are the P.J. Dippin' Sticks. They are sort of like cheesy breadsticks but easier and faster to make at home. I think they actually just roll out a pizza crust, sprinkle on some cheese and garlic, and bake.
We really did not live near Pizza Joe's for a long time, so when I want a quick, easy bread to eat with soup or anything dippable, because I love to dip, I make Pizza Dipping Sticks that remind me of home. I used crusty bread dough, but you could use refrigerator pizza dough or bread dough rolled out to make it that much faster.
Spread on Some garlic butter, sprinkle on some cheese and bake. The most important thing is to cut them in to long strips. Serve with soup, a side of sauce, or even just a salad.
Pizza Dipping Sticks
Prep Time: 3 hours
Cook Time: 12-18 minutes
Keywords: bake appetizer bread
Ingredients (4-6 servings)
1 tablespoon sugar
3 cups water (105-115 degrees F)
1 1/2 tablespoons yeast
1 1/2 tablespoons salt
6 1/2 cups all purpose flour
cornmeal
2 teaspoons butter
2 teaspoons olive oil
3 cloves garlic
salt to taste
1 cup grated cheese
Cornmeal for dusting
Instructions
In the bowl of a stand mixer, add sugar and warm water. Sprinkle the yeast on top. Allow to sit for 10 minutes or until foamy.
With the stand mixer on low, add the flour and salt. Mix to combine, about 3-5 minutes. Place the dough in a greased bowl and cover with plastic wrap. Allow to rise for 2 hours in a warm place.
If using later, break into four dough balls and place in a plastic bag. Store in the refrigerator for up to two weeks.
To bake, place a pizza stone in the oven on the middle rack at 500 degrees for an hour. Place a metal baking sheet on the bottom rack.
40 minutes before baking, turn the dough onto a floured surface and roll out into a large rectangle.
In a small sauce pan, heat the oil on medium. When warm, add the crushed garlic and butter. Turn off the heat. Brush the top of the dough with the garlic butter. Sprinkle with a small amount of salt and some parmesan cheese. Top with cheese.
Place on a hot pizza stone coated with cornmeal. Bake for 12-18 minutes at 500 or until bubbly and brown.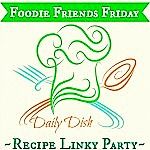 Tags: fast and easy, take out at home