Pecan tarts (also known as pecan tassies or nut cups) are like miniature pecan pies. They have a cream cheese and butter crust, are packed with nuts, and have a gooey filling. The crust is buttery and flakey. Making the perfect few bites. 
These cookies are a bit labor intensive. I think it is important to note that they are best made without tassie pan liners. This allows the crust to get slightly browned. Without the liners, getting the cookie out of the pan can be quite a chore. You end up with tons of broken cookies. So, a few years ago, I bought a set of these pans. There is almost never  a cookie that gets stuck. Plus, you can purposely overfill the cups and get the delicious caramelized sugar on the outside. 
I like to make the crust thin. I use a floured tassie tamper to flatten the dough, then I make the dough relatively thin. That way I can pack in more of the tasty filling. These cookies freeze incredibly well and keep for months. They are yummy frozen or microwaved for a few seconds. 
Pecan Tarts
by Jessica
Prep Time: 30 minutes
Cook Time: 30 minutes
Keywords: dessert cream cheese cookie
Ingredients (4 dozen cookies)
Crust
1 cup softened butter
6 ounces softened cream cheese
2 cups all-purpose flour
¾ cups chopped pecans
Filling
4 eggs
3 cups packed brown sugar
4 tablespoons melted butter
1 pinch salt
1 teaspoon vanilla
¾ cup chopped pecans
Instructions
Crust
Cream Butter and cream cheese. Add flour and mix well.
Form into 48 balls.
Refrigerate for at least 2 hours.
Place one ball in each cup of a mini tart pan. Use your fingers or tart tamper to press out into tart shell.
Place chopped pecans at the bottom of each tart shell
Filling
Break the eggs, do not beat. Add sugar, melted butter, salt, and vanilla. Mix well. Fill the tart shells. Top with more pecans.
Bake at 350 for 30 minutes or until slightly brown.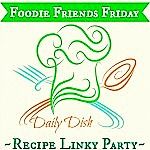 Tags: cookies
Subscribe to Blog via Email
Blogroll