I have a bit of a confession. I am just a little obsessed with ice cream. I especially love creamy vanilla ice cream. I am actually trying to find ways to include ice cream in all of our holiday meals. I'm not sure if you know this, but I do not like pumpkin pie. So, I am on a constant mission to include some other treat on our holiday menu. This year, I decided to include a blast from the past, Pecan Balls with Hot Fudge Sauce. My mom made these all the time when I was a kid and now I know why. I will share the secret with all of you. It really is genius.
There are a few reasons why these are a magical dessert and one that should certainly be included during the holidays, for Valentine's Day, or any time you have a dinner party. The biggest reason is that they are so easy. Really. It is vanilla ice cream rolled in pecans. That is it. They can be made weeks in advance and stored in the freezer. Plus, they seem super fancy. After they are doused in hot fudge sauce, no one can resist them.
Now, I make my own Dark Chocolate Hot Fudge Sauce, but seriously, you could buy some. No one will know. Then, add some whipped cream and maybe even a cherry. Who is going to turn that down? Oh, and it will take you less than 5 minutes to serve them and the only prep work before serving is heating the fudge sauce. I highly recommend these. You can impress with a tiny bit of work and a ton of deliciousness!
Hot Fudge
Prep Time: 5 minutes
Cook Time: 15 minutes
Keywords: simmer dessert chocolate ice-cream
Ingredients (2 cups)
2/3 cup heavy cream
1/2 cup light corn syrup
1/3 cup packed light brown sugar
1/3 cup unsweetened Dutch-process cocoa powder
1/2 teaspoon sea salt
6 oz finely chopped 70% cocoa chocolate
2 tablespoons butter
1 teaspoon vanilla
Instructions
Bring cream, corn syrup, brown sugar, cocoa, salt, and half of chocolate to a boil in a 2 quart saucepan over medium heat.
Stir until the chocolate melts. Reduce heat to medium low and stir frequently, allowing to boil for 5 minutes.
Remove from the heat. Stir in the vanilla, add the butter and remaining chocolate. Allow to sit for 3-4 minutes. Stir to combine.
Serve warm.
Do not cover or place in the refrigerator until completely cool. Keeps for one week in the refrigerator. Microwave for 30 seconds at a time to reheat.
Pecan Balls
Prep Time: 10 minutes
Keywords: dessert ice-cream
Ingredients (6 ice cream balls)
1 cup coarsely chopped, toasted pecans
1 quart vanilla ice cream
Instructions
Soften ice cream for 10-15 seconds in the microwave. Scoop the ice cream into single-serving sized scoops (about 1/2 cup). Form it into a ball and roll in toasted pecans. Store in plastic wrap in an air-tight container. Can be made in advance. Stays fresh for up to 3 weeks in the freezer.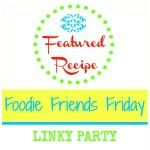 Tags: Comfort Food, make ahead meals