Macaroni and cheese is my family's favorite holiday menu item. We used to eat Stouffer's when I was a kid. That is what my brother liked, so my grandma made it almost every time we ate dinner together. I never really thought about making macaroni and cheese from scratch until a few years ago. I started making every year for Christmas and Thanksgiving as part of our holiday menu.
This macaroni and cheese is gooey and creamy. It can be made in advance and baked just before serving. It makes fantastic leftovers. The cheeses are interchangeable. I typically use up whatever melty cheese that I have in my refrigerator. I like to always include some kind of orange cheddar (for the color) and fontina for the melting quality. Other than that, I use up the bits and pieces that melt well. Sometimes I have 6-8 cheeses in the macaroni and cheese.
The béchamel sauce is what makes the difference. Do not leave out the nutmeg, every good white sauce needs nutmeg. I like to grate it into the sauce so it has a vibrant nutmeg flavor. From the basic recipe below, you can adapt it any way you like. You could add some lobster just before baking or use bacon grease as the fat and sprinkle bacon on it.
Macaroni and Cheese
Prep Time: 20 minutes
Cook Time: 45-60 minutes
Keywords: bake simmer entree side cheese pasta Thanksgiving Christmas fall winter
Ingredients (8-12 servings)
16 ounces whole wheat elbows or pasta of your choice
2 tablespoons butter
2 tablespoons olive oil
1/4 cup flour
4 cups milk
1/4 teaspoon white pepper (or black pepper)
pinch nutmeg
1/4 teaspoon smoked paprika
1 1/2 pounds shredded cheese (1/2 pound gruyere, 1/2 pound sharp cheddar, 1/2 pound fontina, handful parmesan)
1/3 pound sliced provolone
panko breadcrumbs
Instructions
Cook and drain the macaroni. Cook 2 minutes less than the package directions.
In a large saucepan (I use 8 quart), heat butter and oil until melted on medium. Add flour to make a roux. Cook for 1-2 minutes on medium to cook our the flour flavor.
Whisk in milk. Add nutmeg, white pepper, and smoked paprika to taste. Cook on medium until the sauce thickens. When it starts to bubble, add cheese a handful at a time, whisking to incorporate. Reserve the provolone and some grated cheese for the top.
When the cheese is melted, stir in macaroni. Pour into a 9×13 baking dish. Top with slices of provolone and remaining cheese. Sprinkle with bread crumbs.
Bake at 400 for 35 to 50 minutes, or until bubbly and browned.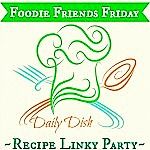 a
Tags: Comfort Food, make ahead meals, oven meals