I like to have a few go to recipes for quick weeknight meals. While I love to cook, I don't really like to do it on weeknights. I like to make labor intensive meals over the weekend and eat the leftovers for a couple of days. Then, the rest of the week is made up of meals that take less than 20 minutes from start to finish. Sometimes they require a little work the night before, but for the most part I can cook in 20-30 minutes each night.
Pan seared fish or chicken is one of this quick meals. I cook it using the same method almost every time. I start by heating my pan. Then, coat the protein in flour mixed with spices. I taste the flour mixture to make sure that there is enough seasoning. Then. I add oil to the pan and sear it on one side. I always cook the first side the longest. Then I fill it and add butter, garlic and herbs. While the other side cooks, I baste the meat in the butter and herb mixture until cooked through. I serve it with some veggies (often roasted) and some kind of starch.
This tilapia recipe is perfect for a quick weeknight meal, especially during lent. Tilapia can be purchased for less than $3 per pound during lent. Plus, it is a delicious, restaurant quality meal in less than a half hour.
Lemon Pepper Tilapia
Prep Time: 5 minutes
Cook Time: 8-10 minutes
Keywords: saute entree
Ingredients (2 filets)
2 tilapia filets
1/4 cup flour
1 tablespoon lemon pepper
1 tablespoon extra virgin olive oil
1 tablespoon butter
1 clove garlic, smashed
1 tablespoon chopped cilantro
lemon
salt to taste
Instructions
Heat a skillet over medium heat.
In a small dish, combine the flour and lemon pepper. Coat the fish in the four mixture.
Add the oil to the hot pan. Add the fish filets to the pan and cook until the first side is brown (about 5 minutes). Flip over and cook and additional 1-2 minutes. Add the butter and garlic. Baste the fish with the butter. Cooking until the other side is brown. Add the cilantro and a squirt of lemon juice. Salt to taste.
Serve with a wedge of lemon on the side.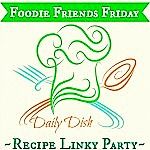 Tags: fast and easy