I grew up eating middle eastern food, despite the fact that my family is not from the middle east. We ate lamb almost weekly and tabbouleh, grape leaves, hummus, baklava, and many other delicious treats. Surprisingly, there is a fairly large Syrian population in New Castle, and so the recipes are typical fair at various restaurants. One of my favorite dishes to recreate is jedra. I have heard it called m'jedra and mujaddara as well.
This dish consists of lentils and bulgier cooked and served with onions. I enjoy it most when it is served with yogurt. I typically use Greek yogurt when I eat it. It is really good with some roasted vegetables or a little salmon.
I like to make a big batch on the weekend and eat it all week for lunch. It makes the perfect side dish for almost any meal. It is high in protein and bulgier is a whole grain, so it is a pretty healthy meal. I hope you enjoy this as much as we do. And don't be afraid to add yogurt. It really does make it perfect!
Jedra
Prep Time: 5 minutes
Cook Time: 15 minutes
Keywords: saute simmer side vegan vegetarian lentils bulgur
Ingredients (6 servings)
2-3 tablespoons extra virgin olive oil
1 small onion, diced
1 clove garlic, minced
1 cup uncooked bulgur
1 cup uncooked lentils
salt to taste
pepper to taste
Instructions
In an 8 quart pot, place lentils and bulger. Cover with 2-3 inches of water. Boil with a lid slightly ajar until cooked through (about 20 minutes). Strain.
In a large skillet, heat oil. Add onions and cook until translucent. Add garlic and 1 tablespoon olive oil. Cook about 1 minute. Add bulger and lentils. Stir and cook 5-10 minutes. Salt and pepper to taste. Serve with plain yogurt.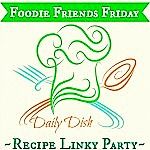 Tags: Healthy, Side Dishes