When I heard about the doom and gloom of the coming storm last weekend, I just knew that a day stuck inside with snow meant comfort food. I can't even believe we made it until March without making stew this year. It happens to be one of Pierre's favorite things. I never really was a fan of it, but I am a fan of cooking dinner in my Dutch Oven most of the day. Instead of making my typical stew recipe, I wanted to make something new to us.
If you didn't know, I really like lamb. I have never really been a big fan of most meats, but for almost my whole life lamb has been at the top of my list. Our favorite grocery store almost always has local lamb cubed and ready for stew. Plus, the butcher is awesome and would cut it for me if I asked.
Lamb stew needs hearty flavors to stand up to the gaminess of the meat. Guinness was the perfect accompaniment. It added a rich flavor that went well with the lamb.
If you notice, I did not put potatoes in the stew so we could enjoy the stew on top of a big pile of creamy wasabi mashed potatoes. It may have been the perfect storm meal, even if the storm never really came.
Guiness Lamb Stew
Prep Time: 40 minutes
Cook Time: 3 hours
Ingredients (6-8 servings)
2 slices bacon, diced
2 pounds lamb for stew
2 onions, sliced
8-10 carrots, chunked
2 stalks celery, diced
1 small can tomato paste
1 pint Guiness
5-6 sprigs thyme
2 bay leaves
2 tablespoons beef better than bouillon
4 cups water
1/2 teaspoon ground pepper
1/2 cup peas
Instructions
Salt the lamb on both sides.
In a 6 quart Dutch Oven over medium high heat, cook the bacon until crispy. Remove from the pan and drain on paper towels. Set aside,
Brown the lamb on all sides in batches. Do not over crowd the pan. Remove the lamb from the pan and set aside.
Reduce the heat to medium and cook the vegetables until tender. Add the tomato paste and cook for 1 minute. Deglaze the pan with Guiness cooking until the liquid no longer smells like alcohol. Add the pepper, thyme, and bay leaves.
Bake without a lid in a 350 degree oven for about 3 hours or until most of the liquid has evaporated (you may need to add more water if too much water evaporates).
Remove from the oven when the meat is very soft. Add peas and heat on the stove to defrost (about 5 minutes).
Serve over mashed potatoes or rice.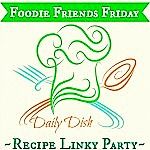 Tags: dutch oven, make ahead meals, oven meals