May is my favorite time to start making big salads. Vegetables start to come from local farms which makes the salad taste better. I love to make a big salad and serve it with seared salmon. Now is the perfect time to do that because fresh salmon is in season. I love Copper River Salmon.
I think the most important part of making a good salad is the salad dressing. If I don't like the dressing, I am less likely to eat salad. I really like the spice combination in this Greek style dressing. It is zesty.
This is a delicious dressing for pasta salad, too. It is versatile and stores well in the refrigerator.
Greek Salmon Salad
Prep Time: 20 minutes
Cook Time: 10 minutes
Keywords: blender saute
Ingredients (2 servings)
For the Dressing
2 cloves garlic
2 teaspoons grainy mustard
juice 1 lemon
1 tablespoon honey
1/3 cup red wine
1 teaspoon dried basil
1 teaspoon dried oregano
1/4 cup extra virgin olive oil
salt to taste
1/3 cup water
For the Salmon
1/2 pound salmon, cut into two pieces
lemon pepper
1/2 tablespoon olive oil
1/2 tablespoon butter
2 cloves garlic, crushed
2 tablespoons chopped cilantro
juice 1/2 lemon
For the Salad
Spring Mix
green onion
marinated artichoke hearts
roasted red pepper
feta or cotija cheese
kalamata olives
cherry tomatoes
cucumbers
Instructions
For the Dressing
Combine all of the ingredients in a blender except the olive oil. With the blender on, slowly drizzle in the olive oil. Store in an airtight container in the refrigerator.
For the Salmon
Heat a skillet on medium-high. Coat the top of the salmon with lemon pepper.
Oil the hot pan and place the salmon lemon pepper side down. Cook without moving for a few minutes until a crust forms. Flip and add the remaining ingredients. Reduce the heat to medium low. Spoon the sauce over the salmon as it continues to cook. Cook until desired temperature.
For the Salad
Combine the ingredients. Top with the salmon and the dressing.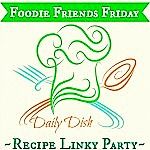 Tags: salad