My brain thinks it is summer. I blame it on the tub of coconut body butter that I bought at The Body Shop. I put it on each day and am instantly whisked away to the beach. The smell of coconut paired with the warmer weather has me believing it is basically summer. Plus, I just bought my Buffet tickets and am living the island life while listening to my music. Oh, and I listen to it as loud as the radio goes. It is actually pretty embarrassing to be in the car with me. Anyway, since Cinco de Mayo is upon us, I made some margaritas this weekend. Just making me feel even more like it is summer.
I am fairly certain that most people don't even know what cinch de mayo is. In fact, I am fairly certain that people believe that it is Mexican Independence Day. Oh, and it is a day where we are supposed to eat "Mexican" food and drink margaritas. It seems like it is similar to our notion that St. Patrick's Day is a day for drinking green beer.
I spent most of my adult life drinking really crappy margaritas. Mostly because it seems like the thing to do at "Mexican" restaurants in western Pennsylvania. When I made them myself, I must have thought there was a mystical ingredient involved, because I always bought the bottles of mix (or the bucket). I always thought it was too sweet. Recently, it occurred to me that margaritas are actually basic, inexpensive ingredients. So, I did it. No mix involved. Just a few simple ingredients. I like mine blended, especially in the Vitamix. It makes it the texture of Italian ice. It actually reminds me of an iced for adults. This will make an appearance a lot this summer. So, it is almost Friday and almost cinco de mayo. Give it a try.
Lime Mint Margaritas
Prep Time: 20 minutes
Keywords: blender beverage
Ingredients (2 margaritas)
For Mint Simple Syrup
1/2 cup sugar
1/2 cup water
3-4 sprigs mint
For the Margarita
1 shot simple syrup
2 shots tequila
juice 3 limes
3-4 cups crushed ice
For the Rim
1 tablespoon kosher salt
2 tablespoons sugar
zest 1 lime
Instructions
For Mint Simple Syrup
Combine the sugar and water in a small sauce pan. Bring to a boil until the sugar dissolves. Turn off the heat and add the mint. Allow to cool. Store in the refrigerator.
For the Margarita
Combine ingredients in a blender. Blend until all ice is crushed (almost an Italian ice consistency). You really needs to be done using a high-performance blender.
For the Rim
Combine salt, sugar, and lime in a bowl.
Rub a lime on the rim of the glasses. Rub the glasses in the salt, sugar, and lime mixture. Pour the margaritas in the glasses.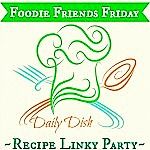 Tags: fast and easy