The warmer weather has me craving fruit, salads, smoothies, and cocktails. Summer is by far my favorite season. I love the hot weather and all the fun outdoor activities that go along with it. I love to peruse the farm market and experiment with new, local, and fresh ingredients. I love taking leisurely walks with the pups and never wearing socks or jackets. My new favorite thing to do at our new home is sit by the river with a cocktail and relax (when we aren't working on the kitchen). Pierre and LOVE Moscow Mules. If you remember, we made this one last year.
While I still like my original version, this new version is much faster so we can get to relaxing faster. The flavors are bright and fresh. The drink is not overwhelmingly strong (unless you make it that way). It is great for sipping on a quiet night by the river, lake, or ocean.
Everyone talks about the importance of the copper mug for a Moscow mule. I think it keeps the drink colder and makes it feel more special. Plus, there is something so sophisticated about those beautiful copper mugs.
This cocktail is part of RedEnvelope's #redbar favorite summertime cocktail project. Check it out on Twitter!
Easy Moscow Mules
Prep Time: 2 minutes
Ingredients (1 drink)
juice half lime
ginger beer (half a bottle)
1 ounce vodka (or more to taste)
ice
Instructions
Combine all ingredients in a glass or copper mug. Enjoy.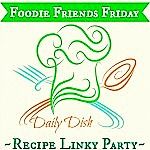 Tags: brunch, Cocktail, Entertaining