Last summer I traveled to Paris. It was cool and rainy, sort of like the past couple of days in Pittsburgh. It actually reminded me of Paris yesterday as I sat outside with my coffee. But, I am not in Paris, I am in Pennsylvania. I wanted to bring a bit of Paris home with me and with fresh strawberries available (thank you hydroponic farmer)I went to it.
I am about to tell you something that might be shocking. When I tried crepes in Paris, I was not a fan. There was just too much stuff in them. I like simple. Less stuffing. So I went simple, basic with Nutella and strawberries. There is something so classic about chocolate and strawberries and for good reason, it is just plain delicious.
Here is the deal with making crepes. You will probably mess up the first one. This is mostly because you have never flipped a crepe before. You really don't know how much batter to pour in. You aren't sure how long to cook it. I use a 10 inch nonstick skillet that has sloping sides. I spray the bottom with cooking spray and pour a small amount in and swish it around in the pan just to coat the bottom. Then, I let it cook for about 2-3 minutes so that the first side gets brown. I read somewhere to flip it using your fingers at this point. I tried that and failed miserably. So I used a rubber spatula and my fingers. It was not pretty but I got the job done. I can imagine chopsticks working better. I say try it today. They are delicious and fairly easy. Jump right in to the adventure.
Crepes
Prep Time: 20 minutes
Cook Time: 20 minutes
Keywords: blender appetizer dessert breakfast
Ingredients (6 small crepes)
3/4 cup milk
2 eggs
1 teaspoons vanilla
1 1/2 tablespoons melted butter
1/2 tablespoon sugar
1/8 teaspoon salt
Nutella
2 cups strawberries
Instructions
In a blender, combine milk, eggs, vanilla, butter, sugar, and salt. Allow to rest for 15 minutes.
Heat a greased, nonstick pan over medium heat. Add a small amount of batter and move around the pan to coat the bottom. Allow to cook until slightly brown. Flip using your fingers very gently. Allow the other side to brown. Remove from the pan and continue with remaining batter.
In a medium bowl, cut strawberries in fourths. Smash with a potato masher to make a sauce.
Spread a small amount of nutella on each crepe and fold into fourths. Cover with strawberries. Top with whipped cream. Serve.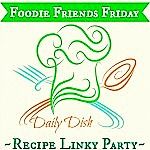 Tags: breakfast