I am so excited to share this with all of you. This is one of theses recipes that while you are eating it, you can't believe that you made it. It is that good. Over the weekend, we were talking about recipes that we cannot figure out how to recreate. I mentioned that my elusive recipe is the coconut cake with mango ice cream from Spice Island Tea House in Oakland. The cake there is the size of a brownie, but golden colored and very coconut. Then, they serve it warm with mango or coconut ice cream from Dave and Andy's .
After developing my recipe for coconut cake, which is not the thickness or texture of regular coconut cake and does not need icing, I needed to develop the mango part of the dish. I really did not feel like making mango ice cream and the grocery store did not sell any. So, I decided to buy coconut ice cream and a fresh mango instead.
Instead of using mango ice cream, I made a mango sauce to make the dessert more like a brownie a la mode. Then, I toasted some coconut and made whipped cream, adding some coconut extract to the whipped cream.
This dessert is so good. It has a rich, creamy coconut flavor with an acidic mango sauce. It might be one of the best desserts that I have ever had. I hope you enjoy it as much as we did.
Coconut Cake
Prep Time: 10 minutes
Cook Time: 25-35 minutes
Ingredients (9-12 servings)
1 stick butter, melted
75 grams coconut milk
1 teaspoon vanilla
1 teaspoon coconut extract
3/4 cup sugar
1/4 teaspoon salt
2 whole eggs
2 egg yolks
1 cup flour
1 cup unsweetened coconut
Instructions
Heat oven to 350 degrees.
Line an 8×8 baker with foil and cooking spray.
Combine all ingredients in a large bowl. Pour into the baking pan.
Bake for 25-35 minutes.
Serve slightly warm. Can be frozen.
Mango Ice Cream Topping
Prep Time: 5 minutes
Cook Time: 10 minutes
Keywords: saute dessert
Ingredients (3 servings)
1 whole mango, peeled and diced
1/4 cup water
2 tablespoons brown sugar
pinch salt
1/2 teaspoon cornstarch
Instructions
Toss the mango in cornstarch. Add mango, water, and brown sugar to a medium-sized skillet.
Heat on medium until thickened and mango is soft. Add soft and serve over ice cream or coconut cake.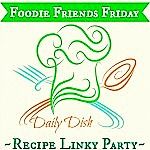 Tags: make ahead meals