Happy Valentine's Day! In honor of Valentine's day, I wanted to share a savory chocolate dish, Chicken Mole.
Chicken Mole is a chicken dish that is served with a spicy, rich chocolate sauce. It is savory and not sweet. Actually, the chocolate only adds richness and a touch of sweetness to the sauce to counterbalance the large quantity of spices within the dish.
When I decided to make chicken mole, I read a ton of different recipes. I notices that there were two general types of sauces. First, the labor intensive sauces that required at least a day of preparation. I knew that one was out. I don't have that kind of patience of a recipe. Second, a sauce that could be made in about a half hour and really didn't have the same ingredients as the laborious recipes. So, I combined the two types and made my own, rich, deep sauce.
This dish is better the next day after it has had time to develop n the refrigerator. I highly recommend making it ahead and eating it later. Although, it is still delicious the same day.
This sauce could make an excellent Enchilada sauce. Or, it could be eaten without the chicken, but with beans for a vegetarian dish. Any way you serve it, it is a delicious, decadent treat. For a decadent dessert, try my red velvet cupcakes.
Chicken Mole
Prep Time: 20 minutes
Cook Time: 2 hours
Keywords: entree Mexican
Ingredients (8-12 servings)
5 tomatillos, husked and rinsed
3 tablespoons almond butter
1 star anise pod
1/2 teaspoon whole cloves
1/2 teaspoon whole peppercorns
1 onion, diced
4 tablespoons olive oil
3 cloves garlic, sliced
1 teaspoon oregano
1 teaspoon ground cumin
1/2 teaspoon ground cinnamon
5 tablespoons chili powder
3 tablespoons flour
4 quarts water
2 tablespoons Chicken Better Than Bouillon
2 ounces dark chocolate
1/3 cup brown sugar
1 habanero pepper
salt to taste
4 pounds boneless, skinless chicken thighs cut into bite-sized pieces
cotija cheese
cilantro
sour cream
rice, prepared according to package directions
Instructions
Roast the tomatillos under the broiler until blackened on all sides. Remove from the oven and place in the blender. Blend with the almond butter to create a puree. Set aside.
In a small skillet, toast the anise, cloves, and peppercorn until they become fragrant. Grind in a coffee grinder until thoroughly ground. Set aside.
In an 8 quart pot, heat the oil over medium heat. Add the onion and cook until tender. Add the garlic, oregano, cumin, cinnamon, chili powder and anise mixture. Cook for about 1 minute. Add the flour and cook for an additional minute, adding more oil if necessary.
Stir in the tomatillo mixture, water, bouillon, chocolate, and brown sugar. Score the habanero pepper and add to the pot. Cook on medium for 30 minutes or until reduced by about 1/3.
Add the chicken and simmer for another 30 minutes to 1 hour. Serve over rice with cotija cheese, cilantro, and sour cream to garnish.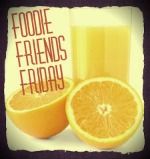 Tags: make ahead meals