So, chili is one of my favorite meals. It always has been. I love how hearty it is. I like the different flavors of peppers. I also like to experiment with different kinds of chili. Last weekend, when I decided to make Chicken Mole,I knew that it was the perfect base for chili. I decided to only eat that delicious meal for one night so that we could enjoy the leftovers in chili.
Reinventing leftovers makes them seem like an entirely new meal with minimal work. In fact, most of the work in this recipe is cooking the peppers and onion. Once you have made the Chicken mole, most of the work is done.
Then, you are left with a rich, smokey, deep-flavored chili perfect for any cool night.
Chicken Mole Chili
Prep Time: 20 minutes
Cook Time: 1 hour
Keywords: simmer soup/stew
Ingredients (8-10 bowls of soup)
1 tablespoon olive oil
1 onion, diced
2-3 peppers, assorted colors, diced
4-6 poblano peppers, charred, deseeded, and diced
1 habanero, deseeded and finely diced
2 cloves garlic, minced
1 29 ounce can fire roasted diced tomatoes
1 15 ounce can black beans, drained and rinsed
1 15 ounce can light red kidney beans, drained and rinsed
1 15 ounce can dark red kidney beans, drained and rinsed
leftover Chicken Mole
salt to taste
cotija cheese
cilantro
sour cream
Instructions
In an 8 quart pan, heat oil over medium. Add onion and cook until tender. Add peppers and garlic, cooking until tender. Add tomatoes, black beans, kidney beans, and links(Chicken Mole, http://www.simplecleanandhomemade.com/recipes/?recipe_id=6042084). SImmer for 30-60 minutes. Salt to taste.
Garnish with cotija cheese, cilantro, and sour cream.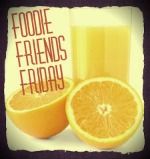 Tags: leftover makeover, make ahead meals, soup