Let's talk cereal. As a kid, I loved many cereals, but my parents would never buy them. I had to go to Grandma's house for the good stuff. I'm talking about Cocoa Krispies, Fruit Loops, Corn Pops, Lucky Charms, and Cinnamon Toast Crunch.
Oh the delicious, sugary cereals. They were such a treat. I may have picked what I wanted at the time based on the prizes. I think my favorite was Cinnamon Toast Crunch, though. I would pick it even without an awesome prize.
When I had the idea to make cereal treats with different cereals, I wanted to take my favorite cereal flavors and make delicious treats. So, we made a bunch of different treats.
Corn Pops Treats
Fruit Loops Treats
Rice Crispy Treats
Lucky Charms Treats
Lucky Charms Treats
My favorite treats were the classic rice crispy treats, cinnamon toast crunch, and cocoa crispies. It's not real a surprise because those were also my favorite cereals as a child. You can use any cereals that you enjoy. It is the same basic recipe. I can imagine having a table of different cereal treats at a birthday party.
Cereal Treats
Prep Time: 5 minutes
Cook Time: 10 minutes
Ingredients (16 treats)
3 tablespoons butter
10 ounce bag marshmallows
1 teaspoon vanilla extract
6 cups cereal
For Cocoa Crispies
1 tablespoon cocoa powder
For Cinnamon Toast Crunch
Instructions
In a large sauce pan over medium heat, melt the butter.
Spray a rubber spatula with cooking spray.
Add the marshmallows, stirring frequently to melt. When melted, add the vanilla (cinnamon or cocoa powder for other cereals). Stir to combine. Add the cereal and stir to combine.
Place in an 8×8 that is lined with parchment paper sprayed with cooking spray. Do not use waxed paper.
Use another piece of parchment paper that has been sprayed with cooking spayed. Press down on the treats to compress and form to the pan. Allow to cool before cutting.
To store, do not stack. Place in an air-tight container lined with parchment paper that has been sprayed with cooking spray.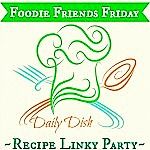 Tags: Comfort Food